Silentnight London 2000 Mirapocket Memory Mattress Reviews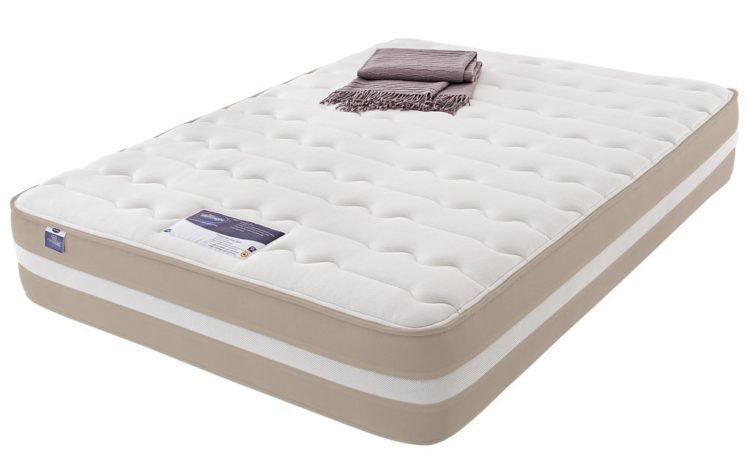 While the Silentnight London mattress definitely isn't their cheapest mattress, it is without a doubt their best value offering. Their London model is a hybrid between memory foam and Silentnight's unique Mirapocket system – an array of 2000 individually wrapped pocket springs with differing tensions to offer optimal support to the contours of the human form.
The Silentnight London 2000 Mirapocket Memory Mattress falls in the centre of the spectrum rating mattress firmness, a 3 indicating medium support. This is of course an ideal compromising for couples with differing preferences and is a suitable rating for any sleeper. At 30cm thick, the Silentnight London mattress is slightly thicker than most mattresses and is indicative of the premium quality and all the goes into the mattress. A memory foam layer at the surface responds to match your body perfectly in shape, while the Mirapocket core offers great support.
With a soft knitted cover, and a visible band of extra-breathable fabric that spans the perimeter of the mattress, the Silentnight London 2000 Mirapocket Memory Mattress has unrivalled airflow, keeping the mattress fresh and boosting its hypoallergenic qualities.