Relyon Memory Pocket Sensation Mattress Reviews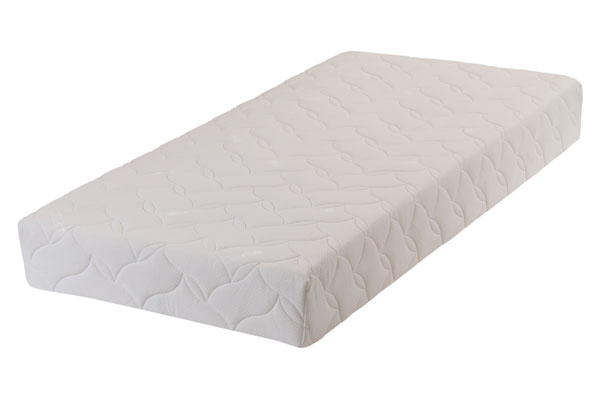 Despite this being one of the cheapest mattresses that Relyon produce, it has surprisingly high specifications and can compete with some of the high end options of other UK based manufacturers. For a start, this Relyon Sensation Mattress features both a pocket sprung internal core and a  supportive memory foam surface layer giving you the best of both worlds.
A total of 1050 individually wrapped pocket springs make up the basic core of this mattress offering optimum pressure relief in this medium support mattress. The layer of memory foam gives a weightless sensation as it forms to the shape of your body offering unrivalled comfort. Another great aspect of this memory pocket mattress is that it comes rolled-up making it easy to transport. This can be vital if there are tight corners on your staircase or narrow hallways in your home as you can keep it wrapped up as a cylinder until your in its intended room.
This Relyon Memory Pocket Sensation Mattress review advises you to flip your mattress on a regular basis every six month as although this isn't strictly necessary, it is known to preserve your mattresses form and ultimately make it last longer. The materials used to make this Relyon mattress make it hypoallergenic and ideal for asthma sufferers. You get the standard Relyon 5 year guarantee with the Memory Pocket Sensation so you're sure to get your value for money which can be a problem when buying a relatively cheap mattress. The medium support rating of this mattress makes it ideal as a quite literal 'happy medium' as it can suit anyone's preference.