Rest Assured Northington 2000 Pocket Natural Mattress Reviews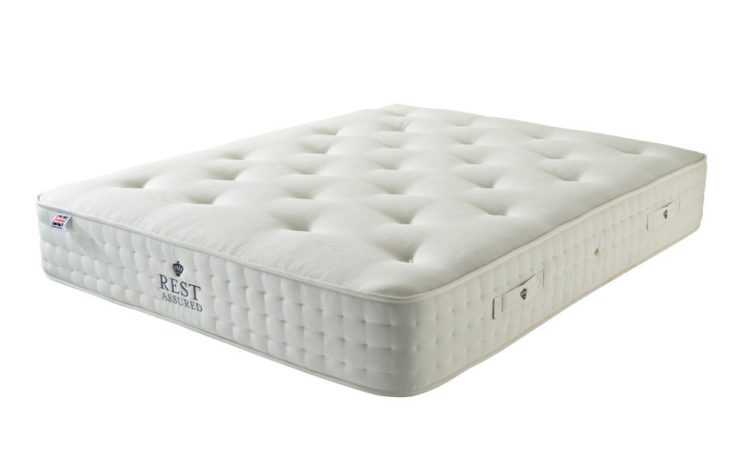 With an emphasis on natural materials, the Northington 2000 Pocket Mattress is one of Rest Assured's premium offerings. These natural materials include fillings composed of cashmere blended with pure wool as well as silk. The 2000 in the name of this mattress isn't a futuristic reference, far from it, in fact it denotes that there are 2000 individually wrapped pocket springs comprising the support layer of the Northington mattress, again a feature adding to the traditional nature of this sought after mattress from Rest Assured.
The Northington mattress from Rest Assured also boasts a 5 year guarantee which is definitely a factor you should consider when purchasing a mattress. However Rest Assured as a mattress manufacturer are already renowned for the build quality of their beds. The 2000 individually wrapped pocket springs in the Rest Assured Northington mattress give it a support rating of medium firm and an overall thickness of 31cm.